The Gabon international, who signed for Arsenal in January, has scored 10 Premier League goals in 13 appearances under Arsene Wenger before the Frenchman ended his 22-year tenure at the end of last season.
Arsenal confirmed the appointment of Unai Emery as Wenger's successor on Wednesday and Aubameyang insists he is excited to work under the Spaniard next season.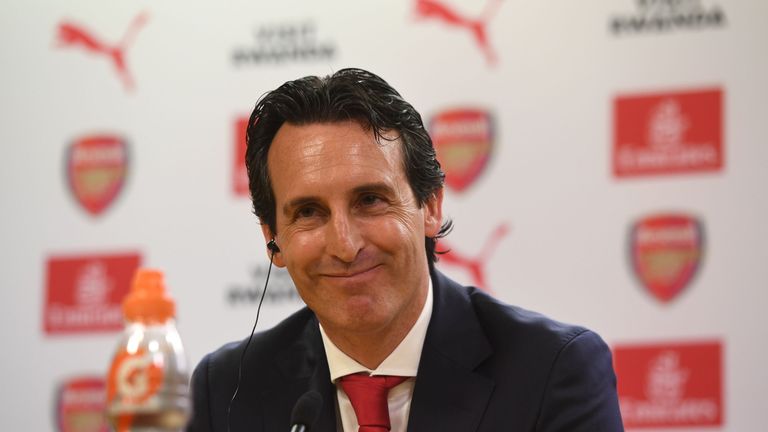 "It's a bit of a mixed feeling. On one hand, for the fans, it's odd that the boss is going, but it's a new start. To speak the truth, over the last few seasons the team has stagnated a little bit," the 28-year-old told RMC.
"But everyone is excited to see what can happen from next season."
"My preference, as everyone knows, is to play down the middle. What I hope can happen is we can play with two attackers, that would be the best.
"But if the new coach asks me to play wide, that's no problem. He's [Emery] a really good coach. In Paris, it's never very easy.
"There's a huge amount of pressure. I know he did really good work with Sevilla and with PSG too."
"We already have a quality squad, but if we maybe had another two players that would be good. But everyone needs to get into their heads that we have to work hard to rival the top teams."